Grave Maintenance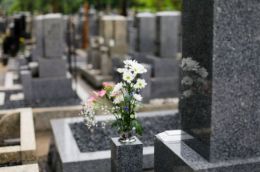 Professional Grave Care

We understand that it can be difficult at times to organise a visit to a loved one`s final resting place.
We offer the highest quality and reliability of service.Our dedicated staff will ensure that your loved one`s final resting place is looked after with love and care.
Grave Care Services
Headstone Cleaning
From time to time all headstones will need cleaning.We can restore even the most illegible moss and lichen covered headstones to their former glory.We can repaint the letters and text and make them readable once more.
Weeding and clearing of old wreaths and flowers
Occasionally plots become overgrown and untidy.We can weed,spray and remove any old wreaths,flowers,old flower pots etc.
New plots made tidy
Sometimes a new plot needs tidying and excess soil removed.
Placing of flowers and potted plants

We can supply and place flowers and or potted plants on the grave for upcoming patterns/graveyard masses.This is a service which we provide for those who are not living locally or living abroad.
Return visits for removal of potted plants and flowers
We can organise return visits to remove old potted plants and flowers.
Supply and lay of new gravel
Existing stone and pebble can become faded and sparse.We can supply and lay new stone or gravel on the grave.
Any other jobs you may require
We are available for any other jobs which you may require to have carried out on the grave.
Once off annual tidy up service available
We at Country Lane provide a once off annual tidy up service.We also offer twice yearly visits or more should you wish.Contact us for a quote.
Decorative Gravel
We have many varieties of decorative stone,pebble and gravel in stock.We can supply and deliver.We deliver small and large amounts.

Contact Joe at (087)267 3643