Historic Garden Restoration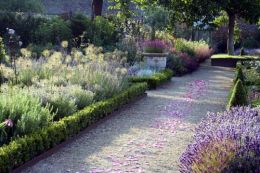 Ireland has a rich heritage of gardens and designed landscapes with the great flourishing of garden design in the 18th and 19th centuries. These designs and layouts reflected the aesthetic, cultural and social aspirations of their owners and users. Unfortunately some of these glorious gardens and their surroundings have become overgrown and in some case almost derelict.
We at Country Lane Landscaping are specialists in the field of Historic Garden Restoration and are sympathetic and understanding about the history of these once great creations and through our skilled staff are dedicated to the restoration of their former glory.
Previous projects sympathetically restored by our team at Country Lane Landscaping range from Walled Gardens, Courtyard Gardens, Parklands, Demesnes to Complete Garden restoration containing all of these garden areas.
Contact Joe at 087 267 3643